The Windows Store App built using the Universal App template in Visual Studio 2013 produces the .exe file which is available in the bin folder but when you double click on this exe folder , you will get an error message stating that
"This application can only run in the context of an app container."
How to run the Universal App outside Visual Studio in Windows 10 ?
When you run the Windows Store app from Visual Studio 2013 , Visual Studio installs your app .You will see the app entry in the list of apps in the Start menu of your Windows 10 or Start Screen of Windows 8.1.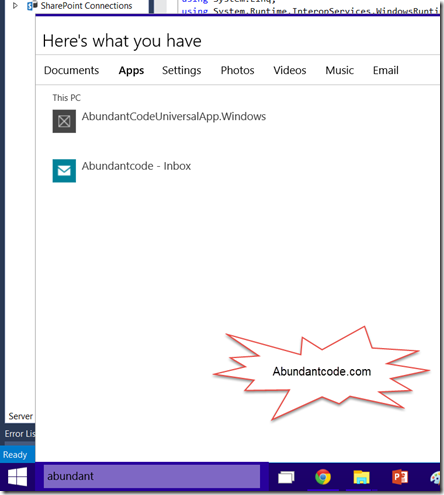 You can launch the app from this list.