When you installed the Windows Phone 8.1 SDK and try to create and run the first Windows Phone application . You will be prompted to get a free developer license which is necessary to develop and test the windows phone store app on the Windows 8.1 PC before publishing and getting it certified in the store .
How to Get a developer license to develop Windows Phone store app ?
– When you run Visual Studio 2013 (with Update 2) for the first time , you will be prompted to obtain a developer license .
– You will be shown the User Account Control (UAC) dialog box . Click Yes to proceed.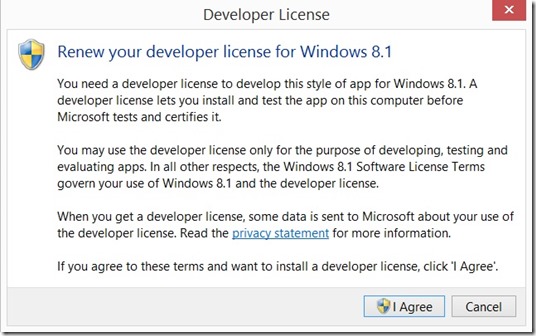 – Enter the Your Live account login credentials and login .
– You should immediately see the message box that states the following
You now have a developer license and you can develop apps for Windows 8.1 until it expires. You'll need to renew your license before it expires to continue developing apps. Learn more.

Developer license expiration date:
<Date>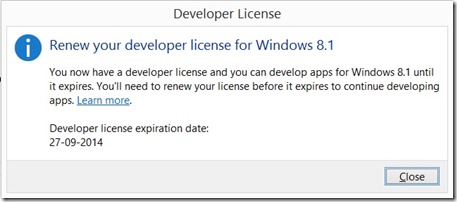 Subscribe to our weekly newsletter below and never miss the latest product or an exclusive offer.