The single click preview is one of the cool feature in Visual Studio 2013 which lets the developers preview the file in the preview tab. This feature is available for use from Visual Studio Solution explorer as well.
You can activate it by clicking the Preview Selected Items button in the Solution explorer toolbar.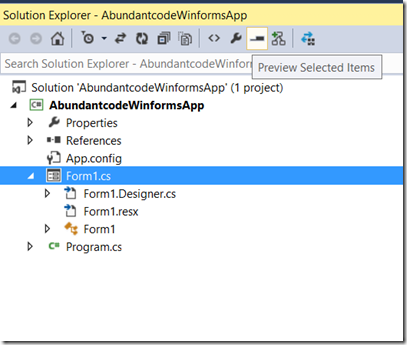 To disable this feature , you can click the same button again .